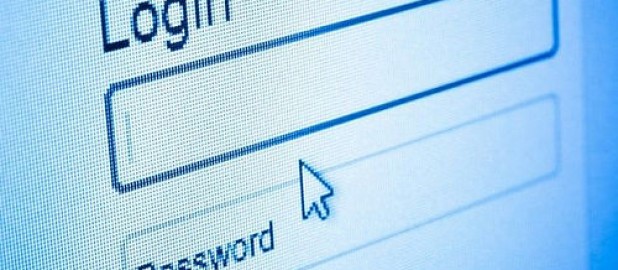 Too Many Passwords?
If you are like me you have way too many accounts, which in turn leads to way too many passwords that you need to keep track of. Yes, you could make all of the passwords the same, but then that makes you susceptible to having not just one, but all of your accounts hacked or hijacked. Definitely not a good thing.
The solution to that is to have a different, hard to remember password for each and every account that you have. Is this realistic? No…and yes.
No, because committing all of those passwords to memory is an impossible task. Personally, I have several hundred passwords that I have to keep track of. Not just mine personally, but for my clients as well. Keeping a notebook with all of your accounts and passwords with you is a possibility, but can be easily lost or stolen. And keeping that password text file on your computer is definitely a No-No.
Yes, because there are solutions out there to help you have long, hard to remember and guess passwords, that can be unique for each and every account you have. You also do not need to know or in most cases even see the password even once. In addition these tools contain password generators to generate you a new password when creating a new account, or when you need to change your password.
KeePass
KeePass (http://goo.gl/iLW71i) is my personal favorite, and one that I have been using for years. I have my password file stored in one of my sync'd cloud storage locations. By doing this it makes it accessible to all of my PC's as well as my phone and tablets. No matter where I am at, I can get access to my passwords.
KeePass is a completely free option. There is a windows and Linux client found at (http://goo.gl/iLW71i), a Mac Client (https://goo.gl/oQNQQl), and Android (https://goo.gl/Dcu1CL). There are also iOS clients, but since I do not have an iPhone, I haven't tried them.
You can create folders to separate different passwords and groups away from each other. For, me this is a very handy feature since I hold passwords for so many different clients and accounts. Another very handy feature is the search. Knowing the site, account name, url, or title you gave the entry will find it for you. So, if your file gets a little unruly, the search feature can save you.
LastPass
LastPass (https://goo.gl/Uu4HvN) is another popular option. This option also has downloads available for any device. Under the covers LastPass syncs the passwords across all of your devices. This is different from KeePass, where it is a single file and you need to figure out how to get it accessible to all of your devices.
LastPass is a VERY popular option. Its popularity took off a few years ago, and it hasn't slowed down. The one downside of LastPass is that to get full functionality it is a pay service. To get the sync across all devices, you need to upgrade to their Premium plan. Not a deal breaker, but there are other, and in my opinon, better options out there.
One feature that I do like about LastPass is their ability to integrate directly into your Firefox installation as a browser extension. This gives you access to all of your passwords, usually right where you need them, right in the browser.
Dashlane
Last but not least, is Dashlane (https://goo.gl/47LF8n). Dashlane has all the features of the other two, plus a few extras.
I like Dashlane for the fact that it also integrates into the browser. But it handles the password memorization just a little differently. Like Firefox's "remember password" feature, Dashlane replaced that, but associating a specific URL login with a stored username/password. Like LastPass, just making it that much faster to get logged into all of your favorite web properties.
The next option that Dashlane has that I am a fan of is its "Digital Wallet".
Best of all…Dashlane is completely FREE! Even better.
Conclusion
Any of these tools will work well and give you more security than you had previously. Don't forget that having a hard to guess password is just the first step in security. Making sure that you change these passwords periodically is also a good practice to get into. In a future post, I'll talk about what makes a "good" password.
If you have any questions about these tools, or want to lean more about password managers, let me know (info@opiescomputers.com).
photo credit: VOLKSWAGEN: QUEL MILIONE BUTTATO IN PASSWORD DIMENTICATE via photopin (license)