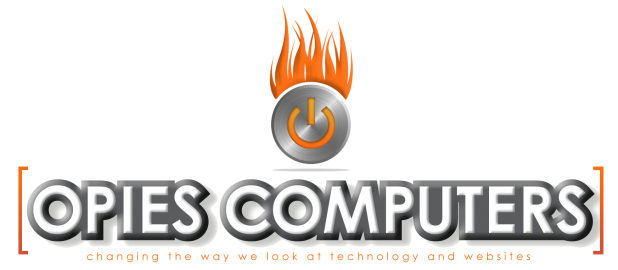 New Logo
As you may or may not have noticed, in the last week I updated our Logo. Not just on the website, but on all of my invoices, contracts, mailing labels, etc. Just about anything that says "Opie's Computers" anymore has the new logo now.
Look for it on our newsletter next week sometime! If you want to sign up for the newsletter, use the form at the bottom of every page.
Updating that logo was a long time coming. Thanks to Timothy Halldin of Pike Graphics (http://pikegraphics.com/)!! I think the logo looks great! In addition to the logo, Tim also did up some new Business Cards for me.
It was definitely time for a change… The original logo, I did myself in an afternoon. And you could tell. Tim did an excellent and professional makeover for me. A few more examples below.
So… look for the new logo on things you'll be receiving from me. If you want an updated business card from me, let me know. We can setup a meeting!
Full Logo:
Business Card: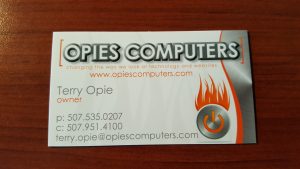 Icon: